About Dr. Werner
Dr. Werner is a Houston Chiropractor Who Cares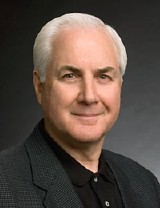 Dr. Werner is as an experienced Chiropractor who committed to his community through various civic and professional activities. He is a member of the American Chiropractic Association, Texas Chiropractic Association, Texas Chiropractic College Alumni Association.
He has dedicated his career as a Houston Chiropractor to educating people about good health and wellness through philanthropic activities with the Easter Seals as well as being a featured speaker and guest lecturer for many corporations, schools, health centers, and clubs.
Located in the Houston Greenway Plaza area, Dr. Werner is convenient to both residents and the local business community in need of a chiropractor. Free parking is just steps from the office door.