All Natural Weight Loss
It is estimated that over one-third of US residents are overweight or obese. A person's body condition greatly influences self-perception and self-esteem which are often accompanied by psychological and emotional issues.  If these perceptions are negative ones, these moods drive our individual feelings and mold how we feel about ourselves and how we view what others think of us.
In addition to psychological and emotional issues, statistics have proven that being overweight/obese affects our physical bodies detrimentally by causing and/or contributing to conditions such as heart disease, strokes, diabetes, most cancers, arthritis, kidney disease, sleep apnea, high blood pressure, and high cholesterol, to name some  of the most prevalent ones.  The actual list is much longer. Additional exacerbation to these conditions is the fact that most peoples' diets are inflammatory ones and inflammation is a huge precursor to these types of diseases.
If you are experiencing any of these conditions/issues, we would be happy to help you find your corrective path to better health through a better diet and weight loss.
Below is feedback from some personal clients who chose that corrective path.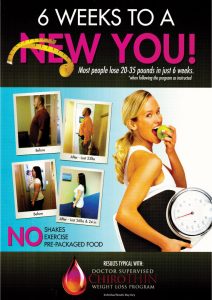 1) I had tried for the past two years to lose weight. Watching what I ate, running at least 15 miles weekly and lifting weights.
Although I could shed a few pounds, it always came back with a vengeance. As I was yo-yoing, I needed something better. This is where I came to be introduced to the Chirothin program. 
I went to see Dr. Werner for some lower back issues and we talked about weight and my problems with getting the results I wanted. He told me his personal story, an success. I thought about it, then committed to it. In hindsight, I would have like to been n this program years before.
I started at 215 lbs. and in six weeks of following the program I weighed in at 185 lbs. That is the lowest weight I have been in years. I am now in the maintenance phase of the program and have never felt better.
My experience was great, no feelings of hunger, good selection of foods to eat, and enjoyed watching the scale go down instead of up. Every time I look in th e mirror I am glad I made the commitment.
In addition, I also did some sessions with the Contour Light program that was available, to help tighten up the skin and a get rid of some spots in a few body areas. The results were truly amazing. I love the way I am looking in photographs and that has not happened in years. M.L.
2) This has been the most effective weight loss program I have tried. I lost 25 pounds and 22 inches in seven weeks. I ate real food that was not the same every day. More importantly, the premise of the program appears to be solid. R. S. 
3) In 2018 I weighed about 308 lbs., I was miserable and in terrible shape. I was diagnosed as prediabetic and taking metformin to regulate my blood glucose. I was informed that knee replacement in both knees was in my near future. I was taking heavy doses of ibuprofen to tolerate my knee pain. I also was using a CPAP for sleep apnea.
My family doctor gave me a wake-up call when he told me, if I continued this way, I was not going to live as long as my parents.
I have always been a gym rat and into sports but when I injured a shoulder some years ago, I quit working out. I had also, became a chef and started cooking as a hobby. With no exercise and eating fancy meals the weight started piling on, and with it my health began to deteriorate.
I have been a patient of Dr. Werner's for many years and he reiterated that without a lifestyle change, things would get worse. We discussed my options and made the commitment to be proactive and began his Chirothin Weight Loss program. I began the program in July and by September I was down 40 lbs. After several weeks my knee pain had gone away and by the end my glucose level were normal. I basically stay to the essence of the diet and continue to exercise. I am at 245 lbs. and my body fat has gone from 27% to 12%.
Two parting thoughts:
1st, it is not easy to lose to lose weight because it takes motivation and self-discipline, however, the benefits are wonderful.
2nd, you can spend a few dollars now to get your health back or spend thousands of dollars on medical bills and a reduced quality of life.  R. C.
4) I have been a patient of Dr. Werner's for three years and he has helped me tremendously with my back and neck problems.  He recently introduced ChiroThin, a weight-loss program, to his practice and after consulting with him, I decided to participate in the program.  I had struggled with losing weight and nothing I was doing was working.  This is my first time to participate in any type of weight-loss program.  This program definitely works, and I lost 25 pounds in 6 weeks and continued to lose after I finished the program, for a total loss of 31 pounds.  You have to be disciplined and follow the program, but once you get into the routine, it is easy and you start to see the results almost immediately.  It was exciting to step on the scale every morning and see the positive results.  I felt better, had more energy, and could see the results, all of which was very motivating.  I would highly recommend ChiroThin to anyone who wants to lose weight in a healthy environment and through a healthy program.  J.C.