Auto Accidents and Injury 
Chiropractic Care Addresses Root Problems Behind Auto Accident Injuries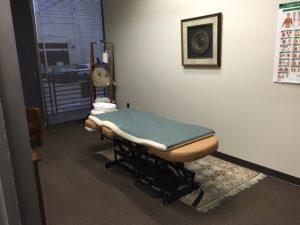 Around 7,000 people suffer injuries from a vehicle accident every day, with injuries that range from bruises to minor scrapes to more serious conditions. Accident injuries don't affect the body in the same way, and the treatment for injuries will vary based on two things – body part and injury severity.
Whiplash and spinal injuries are commonly seen after a vehicle accident. Injuries of the neck and back can take months and even years to heal from.  If you've experienced a car accident and are in pain, rather than taking prescription medications, consider visiting a chiropractor to treat you. Prescription medications only mask the injuries; chiropractic care gets to the root of the problem.
Dr. Werner has the experience needed in treating automobile accident victims (patients). He fully understands that neck and back pain can debilitate someone's life.  As a highly-skilled and knowledgeable chiropractor, he uses only the best approaches to treat the pain without the need for medication or surgery.
If you've ever been in a minor or major vehicle accident, you know how traumatizing it can be. The whole experience can change how you look at driving or riding in a car. Accidents that occur at low speeds can still cause injury even if you don't feel at that exact time. That's because of the stress and adrenaline you are experiencing; it is keeping you from noticing the injuries you have sustained in the accident.
And, undetectable injuries can lead to huge issues down the road. The first three days (72 hours) after a vehicle accident is dire. After all, it can take hours, days and weeks even to notice whiplash and other common injuries. If you notice any of the symptoms below, you need to reach out to a doctor or chiropractor to help you start the road to recovery:
Arm pain
Blurred vision
Dizziness
Headaches
Lower back pain
Neck pain, stiffness or decreased range of motion
Shoulder pain
5 Facts About Car Accidents and Chiropractic Care 
Car Damage Doesn't Mean No Body Injury
Even if your car wasn't damaged in the accident, it doesn't mean you didn't sustain injuries. Bumpers are designed to take a lot of force from an impact in a slow-moving situation, but that's not always the case. Since the force has to go somewhere, it's going to go through you.
Seat Belts Do Protect You But Can Injure You Too
Believe it or not, your seat belt is a double-edged sword. It does protect you from getting thrown into the steering wheel and out your vehicle (in cases where it's a major car accident). However, you will still be thrown into the belt, which will lead to both whiplash and shoulder injuries.
If you are injured – be it a minor or major accident – you should see an experienced chiropractor to start treatment right away.
Pain Can Hide For Days/Weeks After An Accident
The reality is that even a minor accident can lead to huge health issues days later. In fact, it can take up to 10 days before the injuries of a minor accident appear. If you suffered an injury to your tendons, ligaments and muscles, it could be weeks before any damage is apparent.
Possible Months Of Recovery
As odd as it may sound, it can take three or more months of regular chiropractic care to get back to the way you were before the accident… even when the accident was minor.
Any Accident Type Will Leave You Injured
It doesn't matter how small or big the accident was; a car accident you were not expecting will jar you forward. Your neck and head are vulnerable, which is why it's in your best interest to visit a doctor right away.
You can reach out to Dr. Werner today to set up an appointment or learn more about how he can help you to begin the recovery process.